Our software takes a pragmatic approach to Due Diligence with a checklist and Q&A approach.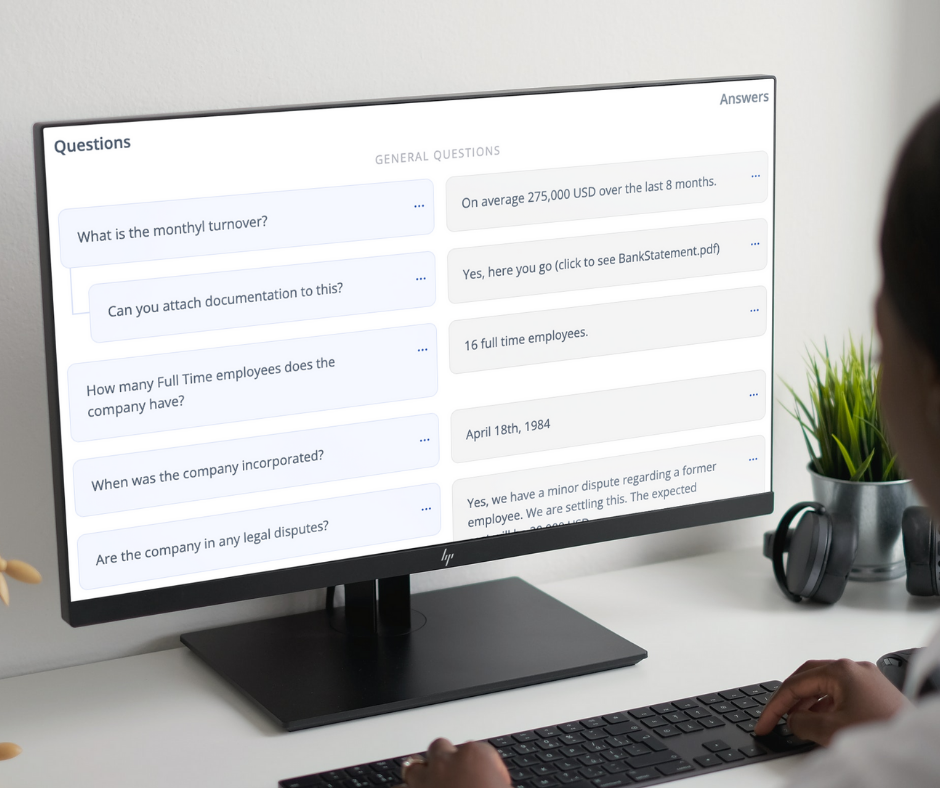 What we do
A practical Due Diligence tool
The purpose of DueDiligenceDataRoom.io is to provide an easy to use tool to manage your Due Diligence Process.
We have structured our software around a simple "Questions and Answers" approach where the Questioners can ask Respondents to provide the necessary answers, and if needed together with the required supporting documentation.
An unlimited number of users can work together on a single case.
Out of the box ready
Features
Built as a tool for collaboration, it is easy to create multiple user profiles working together on the same case. Easily invite both sides of the party.
In its essence, Due Diligence is focused on getting answers to questions. That is why we have a Q&A centric approach. You and your team ask the questions. Your counterpart answers them. If need be, you can create follow-up questions.
For maximum security, you can enable 512-bit encryption. Set a passphrase and all case data gets encrypted on a database level. Only users with the passphrase will be able to access the data. Noone at DueDiligenceDataRoom.io will be able to access your information in an unencrypted way.
Get a quick overview of each case you are working on with our intuitive dashboard. See how many questions are already answered, pending and much more.
If you work on several due diligence projects you can easily create or join new cases, using the same user profile.
Our software is free to use for small organisations up to 10 users. If you assign more than 10 users to a case the price is 5 USD per month per extra user.
Any Questions ?
Frequently Asked Questions
DueDiligenceDataRoom.io is developed by Pulz Solutions DMCC. We are a company owned by Magnus Kjøller a Danish investor.
DueDiligenceDataRoom.io was originally created as an internal tool to ease the Due Diligence processes but due to many requests, it was in 2022 made available for other parties to use as well.